Thorndyke Bed & Breakfast
Establishment and lodging at 33 Water Street, Grand Bank, NL A0E 1W0, Canada. Here you will find detailed information about Thorndyke Bed & Breakfast: address, phone, fax, opening hours, customer reviews, photos, directions and more.
Rating
5 /5
Based on 1 reviews
Photos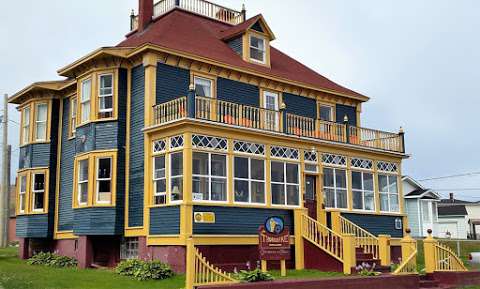 Reviews of Thorndyke Bed & Breakfast
Nelson Seto Added 2017-12-29

★ ★ ★ ★ ★

The Thorndyke was the highlight of my trip. The hosts are the most wonderful and caring people and their restaurant is hands down the best in town. I had the fish and chips to go and they were still amazing after 10 mins in the car. I stayed two nights and slept really well. The decor is very particular with lots of nice antique a bit everywhere. The place kept very clean so no worries about hygiene. This is the place to stay if you're visiting the area. You won't be disappointed.